Samsung Granted Patent for Smart Contact Lenses
Technology giant Samsung has been granted a South Korean patent this is straight out of a science fiction movie.
According to SamMobile, Samsung's new patent is for smart contact lenses that will project images directly into a user's eyes. They would also feature a built-in camera that would be controlled by blinking, and an antenna that would transmit data to a user's smartphone for processing.
According to the report, Samsung's primary reason for potentially developing smart contact lenses is "the limited image quality that can be achieved with smart glasses. Lenses can provide a more natural way to provide augmented reality than smart glasses, though we can [imagine] the privacy debate will reach entirely new heights when cameras are essentially hidden in contact lenses."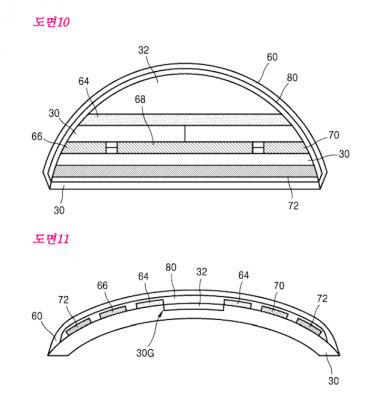 For those who think the blinking functionality might be untenable, or as Futurism puts it, leading "to a lot of awkward situations and accidental input," the camera interface will likely be controlled through your smartphone to limit the amount of unintentional photographs.
The patent potentially shows that the company is attempting to compete with Google's Glass in the augmented reality wearables field. It's been postulated by many that lenses would be more accepted than glasses for AR content, since they're inherently more discreet.
It should be noted that Google also owns two American patents for smart contact lenses. Their version is mainly intended to be used in the medical field, with built-in sensors that would be used to read blood sugar levels.
As is always the case in tech, the patent does not necessarily mean that Samsung smart lenses will be released any time soon. The company could simply be in the research and development phase for the concept.