Sharon Osbourne Suffered Miscarriage After Dog Attack
Celebrity
| |
Advertisement
The Talk
co-host, who shares children – Aimee, 33, Kelly, 32, and Jack, 31 – with now-husband Ozzy Osbourne, revealed on Wednesday's program that she was unaware that she was pregnant in her late 20s when she made a visit to her parents' home. She was mauled by their dogs as soon as she walked through the door.
"When I was about, oh my lord, 28, I was attacked by a Doberman Pinscher and a Bernese Mountain Dog," she told her fellow panelists. "They were my parents' and I came into the house – then I had a very high-pitched voice – and their ears went like [up]. "The Doberman jumped up and head-butted me – that's one of the things that they do – and got me down to the ground and they both attacked me." Fortunately, her mother was home at the time and pulled the two dogs off of her daughter. Sharon was taken to hospital, where she discovered she was pregnant, though sadly lost the baby later. "[The attack was] the most frightening thing in the world and time goes in slow motion and fear – I was just so fearful I could do nothing. You're like a rag doll," she said. Osbourne, who has been married to her husband since 1982, previously revealed she had suffered three miscarriages in her 2006 memoir
Extreme
, which she blamed on an abortion she had at age 17. "I would never recommend it to anyone because it comes back to haunt you," she wrote. "When I tried to have children, I lost three – I think it was because something had happened to my cervix during the abortion."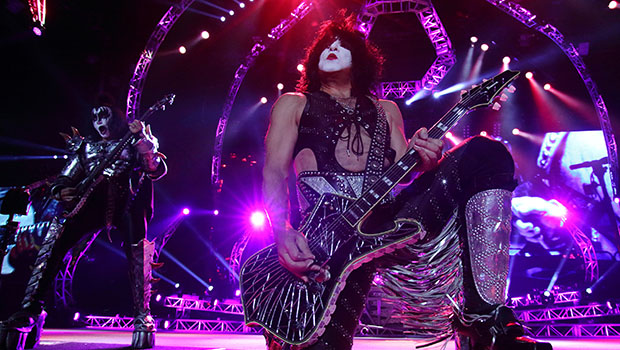 20 Richest Rock Stars
Fame and fortune, the two are inseparable. Rock stars like Ringo Starr or Gene Simmons prove that you can't have one without the other. Whether they are driving luxury Porsches or residing in New York City penthouses, these music celebrities have big wallets — and also big hearts — when it comes…
click here to read more
Advertisement
Sharon Osbourne suffered a miscarriage at the age of 28 after being attacked by her parents' dogs.