Singer Ariana Grande Lands Zoolander 2 Cameo
Celebrity
| |
Advertisement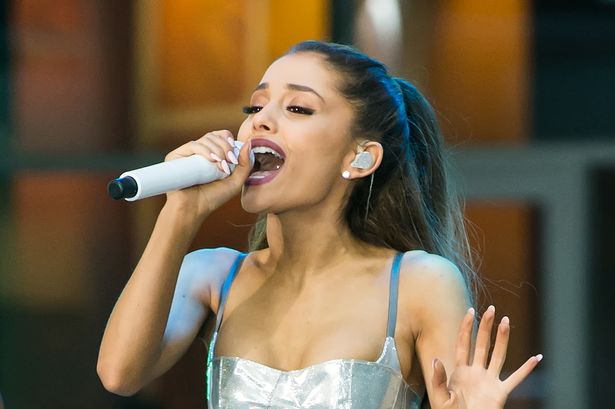 The Break Free hitmaker's involvement in the Ben Stiller comedy was revealed by movie icon Susan Sarandon, who let slip the casting news as she explained why she had expressed her support for Grande in the pop star's doughnut controversy, after she was caught apparently licking sweet treats on a counter at a bakery in California and declaring, "I hate America", last week .
Weighing in on the scandal, for which Grande has since apologized, Sarandon urged her Twitter.com fans to "lick a doughnut in solidarity with @ArianaGrande". She went on to brand the 22 year old "a sweet, talented, true American".
Advertisement
It was not immediately clear why Sarandon was standing up for Grande, but she has since revealed they recently worked together on the new movie.
In an interview with Vulture.com, she explains, "Well, I just worked with her. We did Zoolander 2 together, in Rome. She couldn't be more professional or sweet…
"Clearly (her remarks were) taken out of context… She's smart, and she's a really great, very talented person. It's just ridiculous they (critics) are jumping on her the way they are."
Earlier this week, Grande apologized and insisted her anti-America outburst was a comment about the nation's obesity issues, but admitted she should have picked her words more carefully.
She released a second statement on Thursday evening (July 9th) in the form of a candid video online, in which she confessed she was "disgusted" and "embarrassed" by her own behavior, and vowed to change for the better.
Meanwhile, Grande won't be the only pop star making an appearance in Zoolander 2 when it hits theaters next year (2016) – Justin Bieber also shot a cameo for the film, which stars Stiller, Owen Wilson, Will Ferrell, Penelope Cruz and Kristen Wiig.
Advertisement