'Star Wars' Quiz: Are You As Wise as Yoda?
Advertisement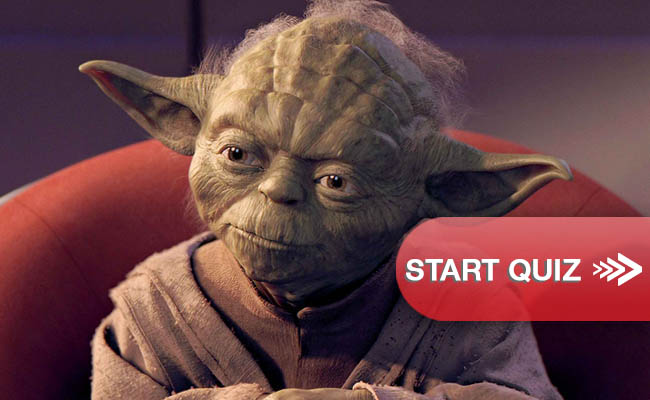 A long time ago, about 1977, in a galaxy far, far away…well, the planet Earth in the Milky Way…the Star Wars franchise was born.
And you've seen the classic six films countless times: Episode I: The Phantom Menace, Episode II: Attack of the Clones, Episode III: Revenge of the Sith, Episode IV: A New Hope, Episode V: The Empire Strikes Back and Episode VI: Return of the Jedi.
But are you as wise as Jedi Master Yoda? Let's see how many midichlorians you got! And remember, "Do. Or do not. There is no try."
Advertisement