The Wackiest Superstitions In Baseball
Sports
| |
Advertisement
Ever wonder what it is like to have a superstition that governs your entire playing strategy? The players on this list have some strange superstitions that have helped them win game after game and are worth taking a look at. These superstitions are fun, quirky, and some are just plain nasty. Here are eighteen superstitions that are needed by these players to get to the bottom of winning each game that they take on. Here are eighteen super funny superstitions that are going to blow your mind and make for a great read all the while. These superstitions may seem strange, but for these players, they work.
Lucky Golden Thong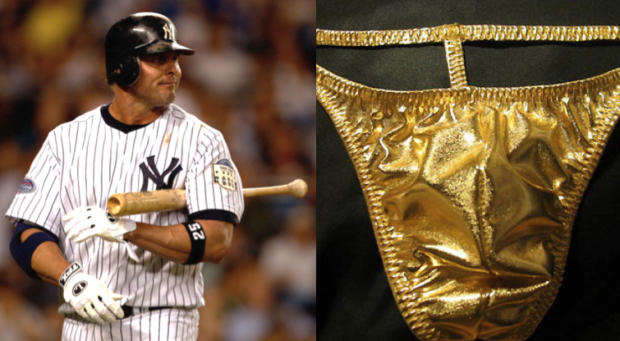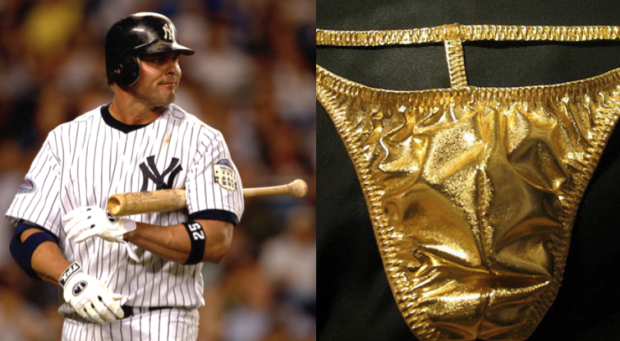 Jason Giambi, New York Yankees
Ever wonder what baseball players do to keep their stats up? Jason Giambi of the NY Yankees wears his lucky gold lamé thong that features superpowers a flame line waist band. Giambi claims his golden thong has helped him get out of hitting slumps, "it works every time," Giambi told the NY Daily News.  And he's not the only one who believes in the power of his golden panties.  A bunch of Giambi's teammates have borrowed his magic thong – many too shy to admit it.  Derek Jeter and Johnny Damon, on the other, hand will  happily tell you they've donned his lucky undies and that they really do work!
Advertisement