Trailer for Upcoming 'LEGO Batman Movie' Is Finally Here
Entertainment
| |
Everything is awesome in the Batcave! The teaser trailer for the
The LEGO Batman Movie,
 a spin-off to the wildly successful
The LEGO Movie,
 debuted on Thursday and it shows the Dark Knight hanging out in his Batcave to the tune of Wiz Khalifa's "Black And Yellow." Check out the epic trailer below:
Batman (voiced by Will Arnett) is seen in the trailer flying his Batwing around Gotham City and running with Justice League members Wonder Woman, Superman, Green Lantern, Flash and Aquaman. He likes to beatbox and eat his plate of Lobster Thermidor (although he apparently doesn't enjoy waiting for his meal).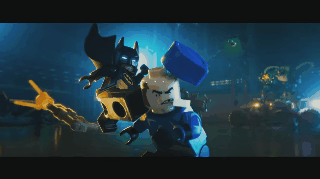 The film will be directed by Chris McKay, who worked as an animation director in the original movie, and has numerous
Robot Chicken
episodes under his belt. Along with Arnett, Michael Cera will be playing the role as Robin, Zach Galifianakis as the Joker, and Rosario Dawson as Batgirl. It will be a while before you see the whole gang fight for Gotham as
The LEGO Batman Movie
 doesn't hit theaters until February 10, 2017. The sequel to
The LEGO Movie
 is planned for release in 2018. Eat your heart out
Batman v Superman!