Warner Bros. Lets the Villains Lose in New 'Suicide Squad' Trailer
During a CW TV special Tuesday night, Warner Bros. unveiled the second full-length trailer for the hotly-anticipated Suicide Squad, but that was just one morsel from the studio this week to help promote its' slate of upcoming DC Comics movies.
Premiering during The Dawn of the Justice League TV special, host and comic creator Kevin Smith introduced the new Suicide Squad video. Watch it below.
The Suicide Squad is a group of super villains who carry out dangerous, clandestine missions in the name of the government. Led by Deadshot (Will Smith), the group consists of Harley Quinn (Margot Robbie), Enchantress (Cara Delevigne), Killer Croc (Adewale Akinnuoye-Agbaje), Katana (Karen Fukuhara), Rick Flagg (Joel Kinnaman), Captain Boomerang (Jai Courtney), and the Joker (Jared Leto).
On Monday, Warner Bros. first teased a new look at the team with a series of individual character posters and a new full cast poster of the twisted group.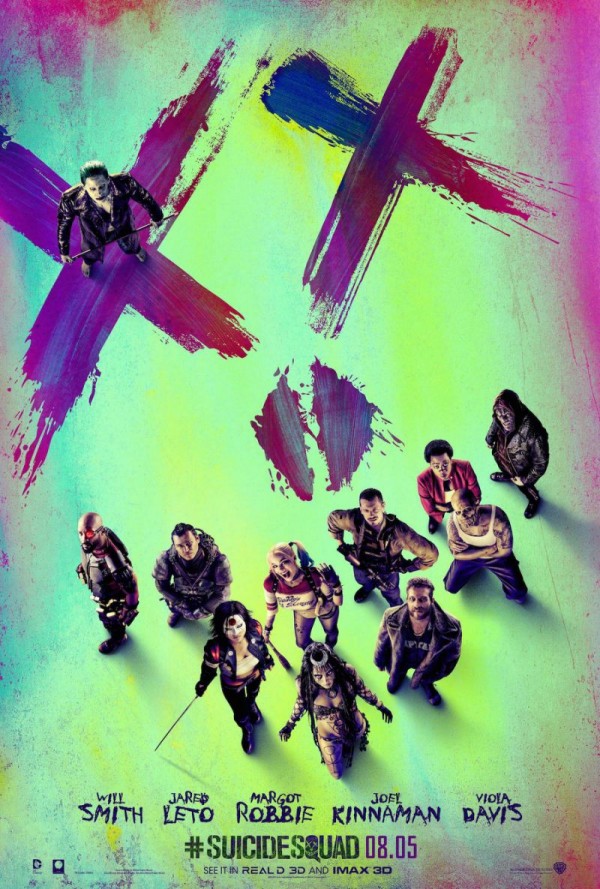 For those unfamiliar with the characters, the inclusion of Batman's arch-nemesis, the Joker, should key any novice to the fact that these villains will reside in the same film universe as the heroes of Batman v Superman: Dawn of Justice. And while the villains are getting the lion's share of the publicity this week, Warner Bros./DC Comics wasn't going to let them have all the fun.
Early Tuesday afternoon, new concept art was released by the studio showing for the first time the entire lineup of the upcoming Justice League movie, including the already seen Superman, Batman, Wonder Woman, and Aquaman, along with the first official look at The Flash and Cyborg.
Hints from those close to the studio suggest all of those characters except Cyborg will make an appearance in Dawn of Justice, but there has been no official confirmation that The Flash or Aquaman will appear in the movie in any substantial way.
Batman v Superman: Dawn of Justice will hit theaters on March 25.
Suicide Squad crashes in to cinemas on August 5.