Warner Brothers Releases New Trailer for 'The Legend of Tarzan'
Entertainment
| |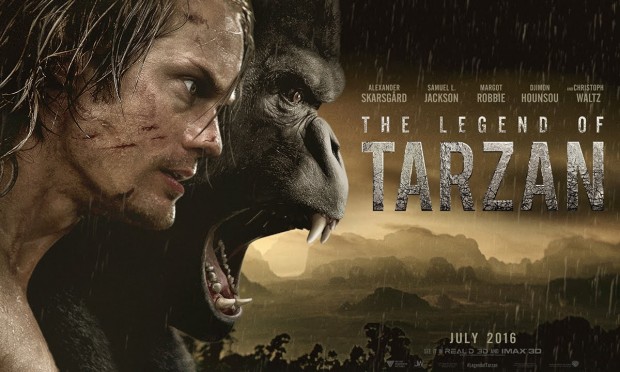 So it looks like we all just 
think 
we know the story of Tarzan. Slated to be released July 1, 
The Legend of Tarzan 
follows the protagonist, played by HBO's
True Blood
star, Alexander Skarsgård, as he returns to the jungles of Africa.
For years, the man once known as Tarzan has been living life as John Clayton III, Lord Greystoke. Having previously left the world he once knew with his beloved wife Jane, played by 
The Wolf of Wall Street
's Margot Robbie, he is brought back into the Congo to serve as a trade emissary of Parliament. However, the villainous Captain Leon Rom, played by two-time academy-award winner, Christopher Waltz, is simply using Tarzan as a pawn in his plot for revenge and greed. With Skarsgård and Robbie, the film also stars Oscar-nominee Samuel L. Jackson (
Avengers
), Oscar-nominee Djimon Hounsou (
Blood Diamond
), Oscar-nominee John Hurt (
The Elephant Man
, the
Harry Potter
 films), and Oscar-winner Jim Broadbent (
Iris
). A notable addition to the film's star-studded cast is director David Yates, who directed the final four 
Harry Potter 
films.