Kit Harington Takes Lie Detector Test to Reveal Jon Snow's Fate on 'Game of Thrones'
It's time to find out if Jon Snow really knows nothing. During an appearance on the
Jonathan Ross Show
this weekend, Kit Harington put his
Game of Thrones
skills to the ultimate test in a lie detector game called, "The Stone of Truth." Ross asked Harington a series of questions about the upcoming season of
Thrones,
only allowing him to answer with the response, "Yes," "No," and "I know nothing."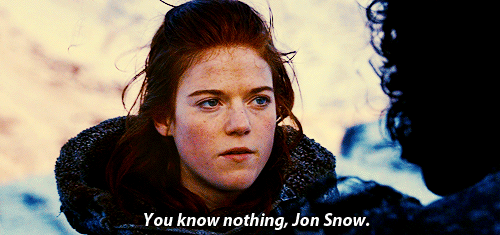 The catch, every time Harington used an answer that Ross deemed unacceptable, an actual electric shock was delivered using "the stone of truth," through the stone's "tonsils." "Are you dead?" Ross asked Harington, wasting no time to get to the point. "Yes," Harington responded, which warranted a shock from Ross. Harington has stuck to the claim that Jon Snow is actually dead since the end of the last season, however many fan
don't believe
 this is the end for Snow. Harington was spotted on set filming for the upcoming season and has yet to change his Jon Snow hair and beard since being killed off.
Harington quickly shifted the focus of Snow's involvement in the next season by announcing on Sunday that he is
dating
co-star Rose Leslie, who played Ygritte on the HBO drama. This isn't a major surprise as the couple has been spotted on-and-off together for almost four years. They made their official debut as a couple during the Olivier Awards in London this past Sunday. The fate of Jon Snow will be revealed when
Game of Thrones
premieres on April 24. In the mean time, check out the clip below to keep the guessing game going!