Watch These Two Adorable Pandas Fight Over a Basket of Leaves
According to these pandas, a messy home is a better home. In a video posted by
China Central Television News
, two pandas can be seen battling it out with their zookeeper in an attempt to keep their facility messy and covered in leaves. Since being posted, the clip has gone viral with over 1.3 million views on Facebook and 26,300 shares (as of press time).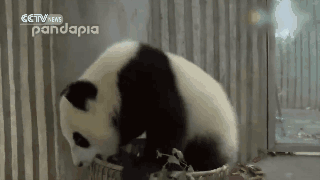 After the zookeeper attempted to sweep up a pile of leaves, one of the pandas decided he wanted them to stay on the ground. He then made it nearly impossible for the zookeeper to clean the facility. Shortly after the one panda got in her way, another panda joined in, rolling around in the basket and keeping the zookeeper from getting any kind of cleaning done.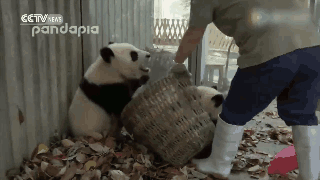 While attempting to win their battle, the two pandas put up quite the fight. One of the pandas at the Sichuan breeding center even tried to bite the zookeeper. The two pandas almost turned on each other as well.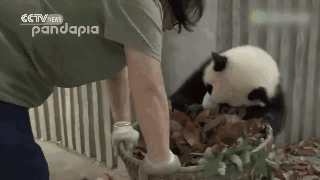 In the end the zookeeper gave up and the pandas won their battle to keep the place messy. But hey, no one can stay mad at these cuddly animals for long! Check out the adorable (and frustrating) video below.