Willie Nelson to receive 2015 Gershwin Prize
Advertisement
Nelson will be feted at a ceremony in Washington, D.C. on Sunday November 15, 2015, when a host of his peers will perform to celebrate his achievement.
Willie Nelson to receive @librarycongress Gershwin Prize for Popular Song: http://t.co/9CEuhvbAiG pic.twitter.com/eWPSDkal2J

— CBS Evening News (@CBSEveningNews) July 9, 2015
Responding to the news, which was announced on Thursday (09Jul15), 82-year-old Country Music Hall of Famer Nelson says, "I appreciate it greatly." Other musicians to receive the prize, named after composers George and Ira Gershwin, include Paul Simon, Sir Paul McCartney, Stevie Wonder. Carole King became the first woman to claim the honor in 2013, while Billy Joel took home the award last year.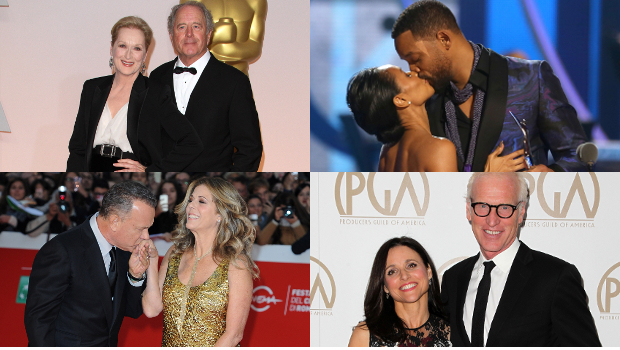 Hollywood's 26 Longest and Most Loving Celebrity Marriages
Hollywood marriages have a reputation for being short and brutal. But many of them are long-lasting testaments to love. Brangelina might not make this list, but plenty of other stars do. Here are Hollywood's longest marriages:
click here to read more
Advertisement
Willie Nelson, the Crazy hitmaker will be honored with the top U.S. cultural accolade an honor only 8 other individuals have received from officials at the Library of Congress in recognition of his career as a "musical explorer" who has "helped make country music one of the most universally beloved forms of American artistic expression", according to organization boss James Billington.