Woman Goes Snowboarding Unaware a Bear Wants Her for Dinner
The next time you go snowboarding, you might have to make sure that there isn't a 300-pound bear chasing you down the mountain. That's what we learned this week from 
Kelly Murphy
, who was snowboarding at Hakuba 47 Winter Sports Park in Nagano, Japan when she decided to film herself skating down the mountain. Humming "Work" by Rihanna, she was completely unaware that an Asian black bear was chasing her down the slope.
Here's Murphy just minding her own business when…bear!!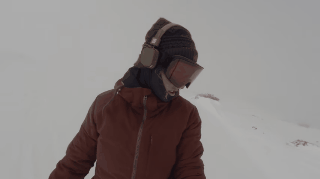 That bear's getting closer…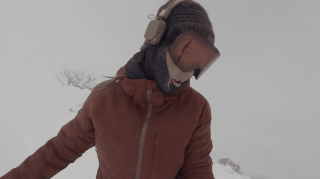 Murphy said that she didn't realize that she was being chased by the bear until she was going over her snowboarding videos. "OMG! I was going through my snowboarding videos and I found a bear chasing me!!!" she wrote on YouTube. 
"I nearly got eaten!!! … Be careful people!!"
The video has received over 4 million views. Many commenters are skeptical and believe the video is a fake. However, bear sightings in Nagano have been
common in recent years
. Check out the scary encounter below. She's fine, so it's totally 
bear
able.