Here's What the Cast of 'Ferris Bueller's Day Off' Looks Like 30 Years Later
Advertisement - Continue reading below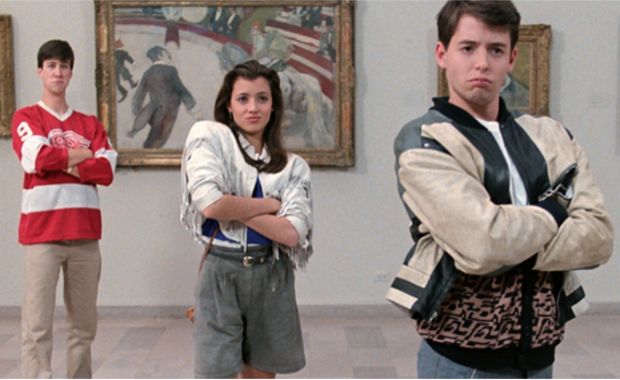 It's been 30 years since Ferris Bueller's Day Off hit the big screen. Yeah, we know. Feeling old.
Since taking the most epic day off, the majority of the cast of Ferris Bueller's Day Off continued to work on the big and small screen. Many of the cast members went on to huge success, earning numerous award nominations for their future work, while others had run-ins with the law and another a very public meltdown. Keep reading for a good trip down memory lane and see where your favorite characters are today! Chik-a-chika!
Mia Sara as Sloane Peterson
After playing Sloane, Mia Sara continued to act in many television shows and movies, including Legend and Timecop. In 2010, Sara married Jason Connery who she had one son with. The couple divorced in 2012. Sara is currently married to Brian Henson, the oldest son of The Muppet's creator, Jim Henson.
Alan Ruck as Cameron Frye
Since playing Matthew Broderick's on-screen BFF, Ruck continued in the acting field starring in Twister and Speed. He also starred in the ABC sitcom, Spin City. In 2005, Ruck and his wife, Claudia Stefany, divorced. Ruck is currently married to actress Mireille Enos.
Jennifer Grey as Jeanie Bueller
After taking on the role of Ferris Bueller's sister, Jennifer Grey jumped into the spotlight playing Baby Houseman in the classic hit, Dirty Dancing, for which she earned a Golden Globe nomination. In 2010, Grey took home the championship win during season 11 of Dancing with the Stars. Most recently, Grey is starring in Red Oaks, a comedy from Amazon Studios.
UP NEXT: Grace, the Maitre d' and Charlie Sheen!
Advertisement - Continue reading below