Hillary Clinton 'Sorry' For Using Private Email
|
In an exclusive interview Tuesday with ABC's David Muir, democratic presidential hopeful Hillary Clinton maintained she did nothing illegal, but still apologized for using a private email account while serving as Secretary of State.
"I do think I could have and should have done a better job answering questions earlier. I really didn't perhaps appreciate the need to do that," Clinton told the anchor while in New York City. "What I had done was allowed, it was above board. But in retrospect, as I look back at it now, even though it was allowed, I should have used two accounts. One for personal, one for work-related emails. That was a mistake. I'm sorry about that. I take responsibility."
Muir pressed Clinton to clarify if she thought it was a mistake, she reiterated:
"As I said, it was allowed and there was no hiding it. It was totally above board. Everybody in the government I communicated with – and that was a lot of people – knew I was using a personal email. But I'm sorry that it has, you know, raised all of these questions. I do take responsibility for having made what is clearly not the best decision."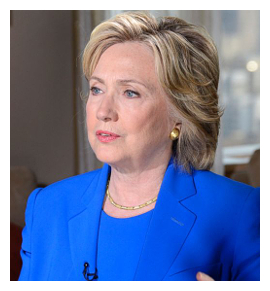 As Secretary of State from 2009 to 2013, Clinton used a private email server out of her Chappaqua, New York residence. She had only one server and sent both personal and work-related emails through the single account. Over the years, thousands of emails were sent and some were deleted.
Critics of Clinton's email use believe sensitive or classified information may have been wrongly deleted, especially some officials who have questioned the Obama administration's handling of the U.S. Embassy attack in Benghazi, Libya, that left four Americans dead.
According to the Clinton campaign, an estimated 31,000 emails were deleted from the server, all deemed personal or private. Clinton has turned over roughly 55,000 pages of emails to investigators and more are on the way.
Clinton maintained using a private email account was "above board," meaning it fell within the confines of legal usage for a state department official. As many question Clinton's use of a private server, former Secretary of State Colin Powell, who served under President George W. Bush, has defended Clinton and acknowledged he also used a private email account to shoot "emails to my principal assistants, to individual ambassadors, and increasingly to my foreign-minister colleagues."
In Tuesday's interview, Clinton also addressed the issue of sending classified information over the email server, telling Muir that no emails were sent over the public line that were at the time deemed classified. As is common, intelligence agencies will retroactively deem information classified, which has happened on a handful of occasions concerning Clinton's emails.
Still, the controversy has taken its toll on Clinton's poll numbers, which now show more than 50 percent of Americans view her "unfavorably."
But does Clinton think the controversy will sink her campaign?
"I can survive it. Of course I can. I, as you might guess, have been around a while and there have been lots of, you know, attacks and counter-attacks and questions raised. And I can survive it because I think I'm running to be president to do what the country needs done. And I believe the American people will respond to that."