Official Trailer for 'La La Land' Proves This Is the Feel Good Movie of Your Dreams
Advertisement - Continue reading below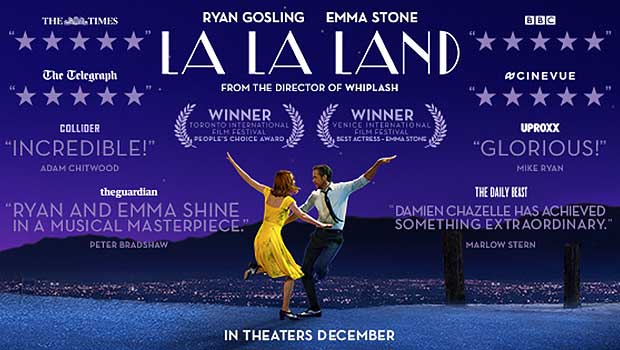 After screening at numerous film festivals early this year and winning huge praise and early Oscars buzz, Lionsgate and director Damien Chazelle (Whiplash) unveiled on Thursday the first official trailer for La La Land.
The musical centers around the romance of aspiring actress Mia (Emma Stone) and jazz pianist Sebastian (Ryan Gosling) "who are struggling to make ends meet in a city known for crushing hopes and breaking hearts. Set in modern day Los Angeles, this original musical about everyday life explores the joy and pain of pursuing your dreams," Lionsgate said on the company's official YouTube page.
Along with Stone and Gosling, La La Land stars John Legend, Rosemarie DeWitt, Finn Wittrock, Callie Hernandez, Sonoya Mizuno, Jessica Rothe, Tom Everett Scott and Josh Pence.
Can the film live up to its high expectations? Only time will tell when La La Land swings into theaters on December 16.
Advertisement - Continue reading below