Student Stole Nude Photos From Teacher; The Way the School Reacted Will Enrage You
Advertisement - Continue reading below
When people steal things from other people, we punish them, right? Nope, at least not at Union County High School in South Carolina.
Leigh Anne Arthur, a teacher at the school, left her phone on her desk while she left for a few moments to take care of her hall monitor duties. While she was out, a male student stole the phone off her desk and proceeded to search through it where he found nude photos Arthur had taken for her husband for Valentine's Day, Arthur told WYFF4.
The student then took a picture of an image with his own phone and shared them on social media.
"He had to hit my apps button and to open up all my apps and then open my gallery," she told the local news station. "He knows right and wrong. He had the ultimate decision to take pictures of my pictures, and he had the ultimate decision to send them out."
Superintendent David Eubanks told Arthur to "lay low," according to ATTN.com, after the incident occurred, but the next day Eubanks called for her resignation, saying that she was in the wrong because she made inappropriate material accessible to students.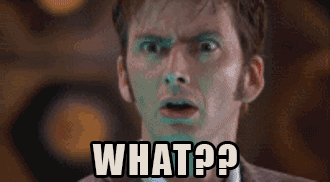 "Evidence and statements indicate that the teacher was not where she should have been at the time the incident occurred," Eubanks told BuzzFeed News. "As a result, a student accessed inappropriate material on her phone, sent it to others, and as a result also may also be severely punished by law enforcement as well as the school district."
The student, however, hasn't received any disciplinary action. Even though there is an online petition with thousands of signatures trying to get Arthur her job back, she said that she doesn't think she would return.
"There's no clothing big enough to make you feel protected [after an incident like that]," she said, according to ATTN.com.
She also stands by what she did and refuses to take the picture off her phone.
"It's OK to be involved in a passionate relationship with your husband," she told BuzzFeed News.
Advertisement - Continue reading below