99-Year-Old Miami Woman Gets Midnight Wakeup Call from Exotic Animal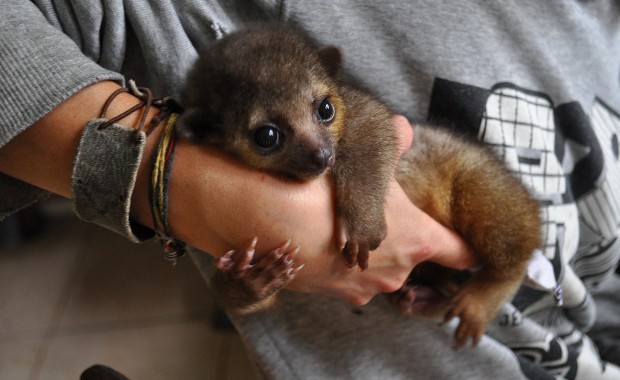 This story is bananas, in more ways than one. A Miami woman was in for a fright on Monday when she awoke at two a.m. to an exotic, cat-like creature resting on her chest and "caressing her face." A frightened scream sent the creature into the attic and the woman phoned her family for help.
"I was awakened by a phone call at 2 a.m., which is never good news, and it was from my terrified mother-in-law," Carlos Aguaras told WTVJ-TV. Aguaras and another friend eventually lured the animal into a cage and transported it to the
South Dade Avian and Exotic Animal Medical Center
. A veterinarian confirmed the creature was a Pikachu… Wait, that's not right. A
kinkajou
, which is normally native to Central and South American tropical forests, according to
National Geographic
.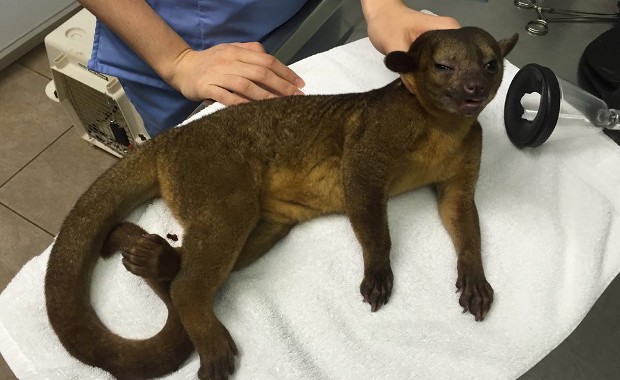 How it wound up in the woman's home was an even bigger mystery, however. But it turns out the strange story of the animal trespasser had traveled to the creature's owner, Ray Fernandez, after he saw the report on the local news. He contacted South Dade animal hospital and told them the kinkajou, named Banana, was his pet. Banana had been staying with Fernandez's relatives during some renovations on his home. Kinkajou's have incredible dexterity as tree-dwelling animals, and Banana figured out how to open the lock to her temporary cage away from home. For 10 days, she was no where to be found.
"I left food out and a trap but I never found her," Fernandez told KTLA-TV. "She was pretty far from where she escaped." Now, little Banana is reunited with her owner and will actually go to meet the 99-year-old woman she scared the wits out of, but this time at a reasonable hour.