Disney, AMC Threaten Boycott in Stand Against Georgia Anti-Gay Law
Entertainment
| |
Advertisement
Numerous entertainment powerhouses have banded together to stand against a controversial new Georgia law that many feel discriminates against homosexuals.
The legislation, the Free Exercise Protection Act, which passed last week and is currently on the desk of Georgia governor Nathan Deal, protects religious officials from having to perform same-sex marriages. The bill would also allow "faith-based organizations" to deny service and employment to those who don't share their "sincerely held religious beliefs."
The national controversy over the legislation has begun to threaten Georgia's burgeoning entertainment industry, which has become increasingly vital to the state's economy.
Chris Carr, the commissioner of the Georgia Department of Economic Development expressed how important the industry had become to the state last year, saying, "More than 100 new businesses have relocated or expanded in Georgia to support the [film and TV] industry, creating jobs for Georgians as well as economic opportunities for our communities and small businesses and ensuring Georgia's place in the industry well into the future."
The first major company to publicly condemn the potential law was the Walt Disney Company, whose Marvel movie Ant-Man filmed in the state last year producing 3,579 jobs and infusing $106 million into the economy. In a statement, the company said "Disney and Marvel are inclusive companies, and although we have had great experiences filming in Georgia, we will plan to take our business elsewhere should any legislation allowing discriminatory practices be signed into state law."
In addition to Disney, AMC who produces their massively successful series The Walking Dead in the state also released a statement in opposition to the bill, saying, "As a company, AMC Networks believes that discrimination of any kind is reprehensible. We applaud Governor Deal's leadership in resisting a previous version of this divisive legislation and urge him to reject the current version as well."
It's unknown at this point what, if any impact the potential boycott will have on potential passage of the law. For his part, Governor Deal has already said he would reject any law that "allows discrimination in our state in order to protect people of faith."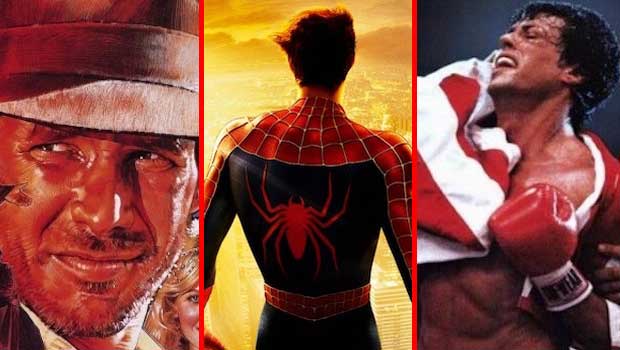 Can You Identify These Iconic Movies With Only Parts of Their Posters?
click here to read more
Advertisement