Dog Interrupts Live Orchestra Performance in Cutest Way Possible
Advertisement
animals too have been shown
to
appreciate the finer notes and songs
of the same music that we like. Case in point, this dog who loves the orchestra. In Turkey, during the International Izmir Festival in Ephesus, the Vienna Chamber Orchestra was in the middle of performing Mendelssohn's "Italian Symphony No.4" when a stray labrador wandered on stage. Slowly, the music-loving pup sauntered passed the strings section toward the conductor and first chair.
The audience began to laugh and clap with the dog. Sensing his moment in the spotlight, the yellow-colored lab took a rest down on all fours to give the audience what they wanted: more dog. But even Mendelssohn couldn't hold the pup's attention for long, as it reportedly couldn't stay through the entire movement and got up to leave about five minutes later. We're certain this was one spectator the audience didn't mind moving throughout the performance. Please SHARE this adorable lab with any dog lovers you know!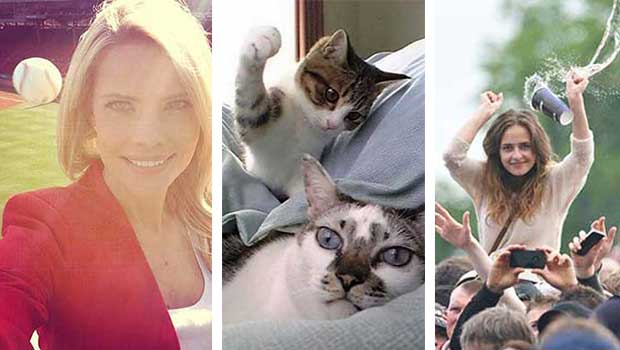 Imminent Disaster in 3...2...1...
Usually, when disaster strikes, it's the aftermath that we see. Nobody is paying attention before! But every once in a while fate would have it that the flash of a camera is more prescient than we realize and those moments before catastrophe are spectacularly frozen in time for us to marvel…
click here to read more
Advertisement
If you're a person (which we're assuming that you are because you're reading this ), then you probably like music. But