NASA Video Project Shows Sun In Jaw-Dropping Ultra HD
News
| |
Scientists at the National Aeronautics and Space Administration announced on Tuesday its first videos of our solar system presented in ultra-high definition and, to say the least, the videos are out of this world.
NASA unveiled four videos to its Goddard Media Studios page, each focusing (in ultra-high definition) on different aspects of our solar system: Synthesis, Pursuit of Light, Bennu's Journey, and a breathtaking 30-minute video called Thermonuclear Art – The Sun in Ultra-High Definition.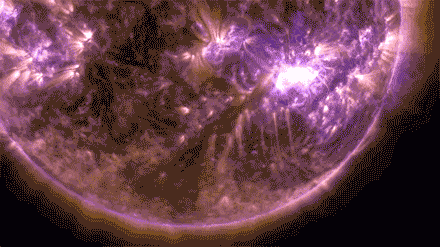 From NASA:
"NASA has a long legacy pushing the boundaries of advanced media technologies, befitting its unique role in presenting important, state-of-the-art science and engineering stories to the American public. On this web page you'll find the first major release of 4K video content, presented in the public domain. The release of these media are concurrent with the launch of a new, non-commercial Ultra-High Definition channel in partnership with Harmonic."
The Sun video is the result of an observation project started in 2010 by the Solar Dynamics Observatory.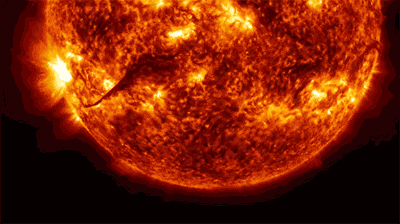 About the project:
"Launched on February 11, 2010, SDO keeps a 24-hour eye on the entire disk of The Sun, with a prime view of the graceful dance of solar material coursing through The Sun's atmosphere, the corona.

"SDO captures images of The Sun in 10 different wavelengths, each of which helps highlight a different temperature of solar material. Different temperatures can, in turn, show specific structures on The Sun such as solar flares, which are gigantic explosions of light and x-rays, or coronal loops, which are stream of solar material travelling up and down looping magnetic field lines."
Scientists use the data to study the different wavelengths in order to better understand the complex electromagnetic system on the sun, "which can ultimately have an effect closer to Earth, too," the website states.
While they do that, we're going to sit back and enjoy these beautiful scenes.
All four videos are available to view or download on the GMS website.
Source: NASA video shows sun in stunning Ultra-HD by rumblestaff on Rumble