Orphaned Raccoon, All Grown Up, Thinks She's One Of The Family's Dogs
Advertisement
Now, Pumpkin is grown up, but she never went back to the wild. She moved in with Young, her husband and their two rescued dogs. Little did Young realize, but Pumpkin quickly picked up on the dogs' habits, even going so far to think she is one of them. "She instantly bonded with us and our two rescue dogs and follows me and our two dogs everywhere we go," Young told
The Dodo
. "She now thinks she is a dog … she is able to play and be rough with them and she respects them when they have had enough." Pumpkin is apparently quite content with life out of the wild. She likes the cool air-conditioned home, snacks on eggs and watermelon, and has even learned to use the toilet to go to the bathroom. Domesticated much? "Raising her was (and still is) a full-time job," said Young. "They are so unbelievably intelligent, very aware, and I would say they are even able to express emotions." But Young cautions, raccoons aren't the most ideal pets for just anybody. "Raccoons are NOT pets," Young explained. "They are wild animals, so they are quite moody. Unlike dogs and cats, they are not domesticated. Like a spoilt child if she doesn't get her way, she will let you know." Still, Pumpkin sure does seem to adore her canine siblings and the occasional cuddle on the couch. For more, you can follow Pumpkin's adventures on her own
Instagram account
.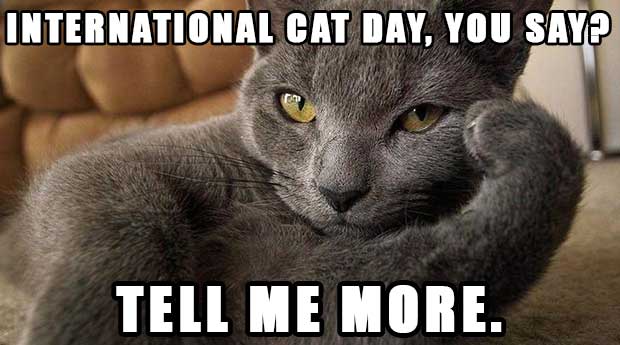 Celebrate International Cat Day With These Adorable (and Hilarious) Cat Memes
It's International Cat Day! (Yeah, we didn't know about it until today, either.) But never fear because we've compiled the funniest memes for you to show your love of all things kitties. Take a look below and the pages ahead that embrace everything about cats that we love. Did someone…
click here to read more
Advertisement
Last Year, Rosie Kemp saw a tiny raccoon fall out of a tree in her backyard. She assumed the mother must be nearby, but when the mother failed to show, Kemp knew she couldn't leave the distraught animal. The baby raccoon suffered a broken leg and could barely move. Kemp and her daughter Laura Young, who live in the Bahamas where it's legal to own a raccoon, took the baby in to nurse it. They fed her, cleaned her, and gave her a name, Pumpkin.