Southwest Airlines Makes Special Needs Man's First Solo Trip a Success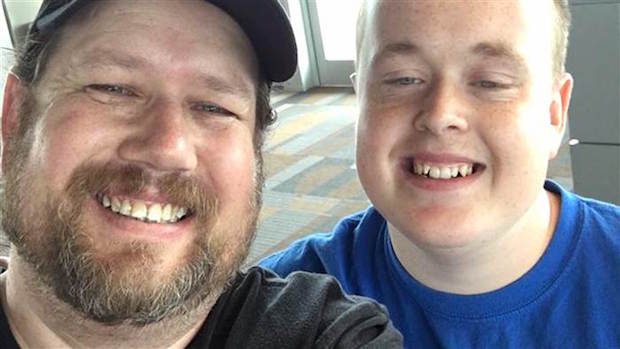 A 20-year-old man with special needs took a major step toward independence recently thanks to Southwest Airlines. Alex Starke has Fragile X syndrome, a genetic condition that leads to developmental disabilities. According to his mother Sarah Starke, her son is "moderate-to-high-functioning" but requires near constant supervision. For obvious reasons, this has made Sarah reluctant to allow her son to travel by himself over the years.
She 
told
Today
that, "Alex is loving, kind, thoughtful — no matter who he meets, he changes their world with his smile. But having special needs, his world is pretty small. " However, she began having a change of heart earlier this year. "We had traveled as a family and felt good about it, and earlier this summer I began talking with my brother about a visit." While Starke's uncle David, a retired Army veteran whom Alex has adored since childhood, was overjoyed at the prospect of his nephew visiting, the family was unsure of the logistics of the flight and if the airline would take care of Alex's needs.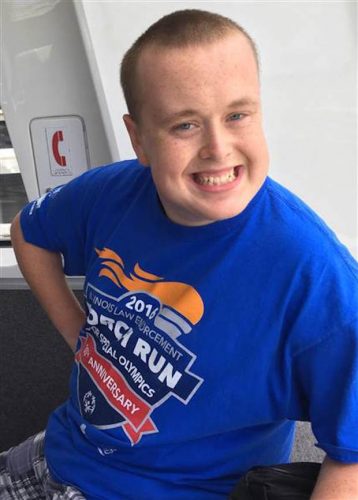 However, when Alex began his trip on August 4, the two realized they had no need to fret thanks to Southwest Airlines. His mother described the experience in glowing terms. "It felt like I was taking him to the school bus, and my brother was picking him up at the other end," said Sarah Starke. "They let us go to the gate and hang out until he could board, and they walked him onto the plane. Everyone was so kind and patient. I could tell they were going to take extra care." On the other end of Alex's journey, David Starke had similar thoughts, telling
Today,
"I had never had to go and pick someone up from the gate before. The attitudes, the communication between myself and my sister and Southwest — they made the whole thing very easy and enjoyable." Once the trip was complete, Sarah Starke began to contemplate what a huge step it was for her son. "At the time, he cared more about getting pop and eating his snacks" said Starke. "But it stands out to me because it expanded his world. It gave him a sense of independence, and the fact that it went so smoothly makes it so that he won't be scared to think about doing other things in other places." She was so moved that she shared the story on Southwest's Community and Facebook pages. In response, a Southwest representative said in a statement, "We love hearing about our customers' positive experiences on Southwest and were glad to learn about Alex's special trip to see his uncle. We're proud of our employees and the incredible job they do taking care of families and accommodating those with special needs." For her part, Sarah Starke looks forward to exposing Alex to more of the world, and in turn exposing more of the world to Alex. "As a parent, you want certain things for your kid, but mostly you want your kid to change the world," said Starke. "Alex has this great attitude and a special heart… I'm just so excited for him, and for others to get to see more of that."
Advertisement
More Articles from YourDailyDish