Virginia Reporter, Cameraman Killed On Live TV
Advertisement
Early Wednesday morning in Bedford County, Virginia, a reporter and cameraman were shot and killed during a live broadcast for WDBJ7. Deputies on the scene confirmed the tragic incident.
The gunman is still on the loose, according to authorities. Police obtained a partial image of the alleged shooter from film footage at the scene. Reports have surfaced authorities also have a vehicle and license plate for a potential suspect.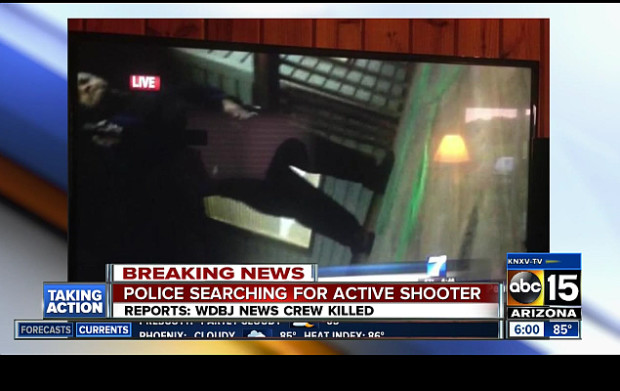 The two killed were identified as 24-year-old reporter Alison Parker and photographer Adam Ward, 27.
The incident occurred at the Bridgewater Plaza on Smith Mountain Lake.
A fellow staff member speaking following the incident said, "This kind of loss will resonate for a long, long time as we remember in their short lives what dedicated journalists and what outstanding people they were."
Advertisement