Watch This 13-Year-Old Bring Down the House With Her Donald Trump Joke
Advertisement - Continue reading below
Donald Trump better watch out, this 13-year-old stand-up comic looks like she has plenty more jokes up her sleeve.
During Tuesday's episode of America's Got Talent, Lori Mae Hernandez delivered a stand-up routine for the ages. Before she brought down the house, Hernandez explained that she first got involved in stand-up comedy when her father was diagnosed with bell's palsy, a form of facial paralysis that causes half of the nerves in one side of the face to go numb. Hernandez then made it her mission to get her dad to smile and started writing jokes. She has stuck with it for about three years and finally got her big chance to make her dad smile.
The judges wished her good luck and sent her on her way. It didn't take long before she had the audience in stitches with laughter talking about her adventures in babysitting.
"My only qualification to be a babysitter is that I used to be a baby," Hernandez told the crowd. "That's crazy! That's like saying, 'Hey, you're sick a lot! Wanna be my doctor?'"
She then took it up a notch with a follow-up to the qualification joke and hit the nail on the head referencing Trump.
"Or, weren't you the host of a reality show? You wanna be President of the United States?" she said as she finished her set.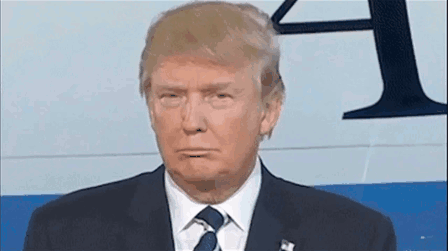 The joke brought everyone to their feet and they gave the 13-year-old a standing ovation. Check out the full clip below.
https://www.youtube.com/watch?time_continue=125&v=GnBkIstNk4I
Advertisement - Continue reading below