NFL Fantasy Football: The Top Three Sleeper Players at Each Position
Advertisement - Continue reading below
When it comes to winning Fantasy Football, it's not always about having the best players. We've seen star-studded teams end up in the bottom of the barrel come Week 16. Sometimes, it's those diamonds in the rough, those players that nobody considered or even gave a thought to, who can turn someone from a chump to a champ.
Maybe it's that slot receiver who, for his entire career, averaged only three touchdowns a season? Maybe it's that third string runner who finally gets his chance? It's especially important in the latter rounds of most fantasy drafts, and more importantly the waiver wire, when all the "stars" are long gone, and football knowledge (and a little luck) come into play.
So, with that in mind, here is our list for fantasy football's top three sleepers per position. (Note: Defense and kickers have been omitted, as the term "sleeper" does not necessarily apply.)
RUNNING BACK: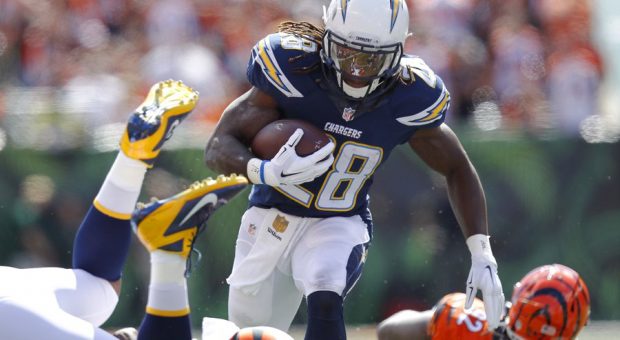 Melvin Gordon – How is it that a former first round pick and current starter can be considered a sleeper? Well, Gordon's rookie season was, as a whole, dreadful. The former Wisconsin Badger star rushed for only 641 yards, and dealt with some fumble-itis. Most fantasy mocks don't even have him in the top 20 running backs for the season. This kind of thinking could come back to haunt players in a bad way. Just watch this run from the preseason. Gordon showed the kind of vision and lightning speed that was missing last year, a sign that the game is slowing down for him. Players who take an early chance on the San Diego Chargers running back might be handsomely rewarded.
Duke Johnson, Jr. – It seems like every year, a Cleveland Browns player ends up on a sleepers list, as if we all want the saddest team in the NFL to have some kind of happiness every now and again. This year is no different, this time with Duke Johnson, Jr. The second year man out of Miami didn't wow anyone last year, but he is far and away the most talented runner on this roster. Coach Hue Jackson will want to put the best 11 men on the field on offense, and it might only be a matter of time for Johnson, Jr. to get the call.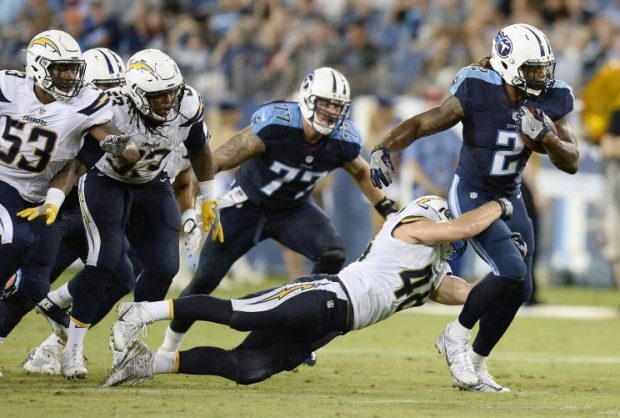 Derrick Henry – Currently, the Alabama product is behind DeMarco Murray on the Tennessee Titans' depth chart, but that doesn't mean the behemoth runner can't contribute in a big way. Labeled the "Thunder" to Murray's "Lightning," the Heisman Trophy winner has already shown flashes this preseason, and how will Murray react once Henry begins to vulture his touchdowns in goal-line situations? Maybe you should draft him earlier than you originally thought…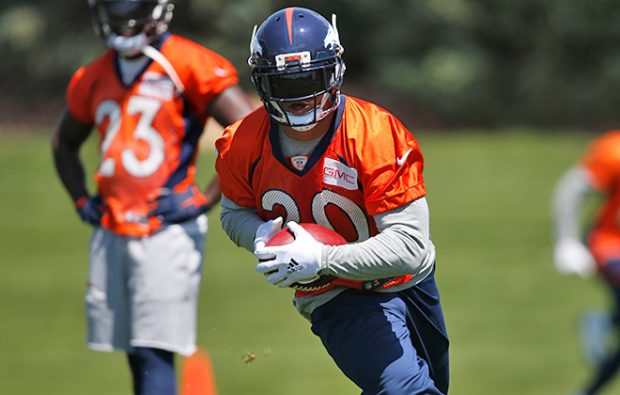 DEEP SLEEPER – Devontae Booker – The quarterback situation with the Denver Broncos is one that is hard to trust, making the running game paramount in this offense. While CJ Anderson is currently penciled in as the starter at running back, I think we can all agree that he has not proved whether he can be a true, three-down workhorse. This is where Booker comes into play. He is worth a watch on the waiver wire as the season goes along, as his skills compliment Gary Kubiak's zone-blocking scheme perfectly.
WIDE RECEIVER: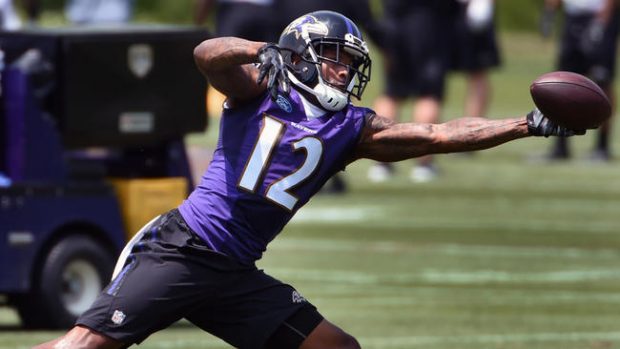 Mike Wallace – Wallace's reputation has been under fire since his departure from the Pittsburgh Steelers, apparently for being a diva and a one-trick pony. That being said, with his new team the Baltimore Ravens, he finally has what he has been missing since his days in the Steel City: an accurate quarterback with a cannon for an arm. Joe Flacco and Mike Wallace are a match made in heaven, and he should step in immediately as the team's deep threat – lest we forget, Wallace is only two years removed from a ten-touchdown season.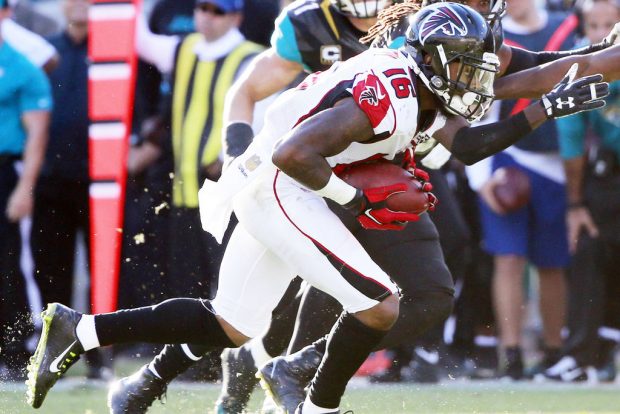 Justin Hardy – In 2015, Hardy had 21 receptions for 194 yards for the Atlanta Falcons. Expect that number to blow up this season, now that Roddy White is out of the picture. The Falcons did pick up Mohamed Sanu in free agency, but Hardy, the talented receiver out of East Carolina, will find himself thrust into a position of power as the third option after Julio Jones and Devonta Freeman.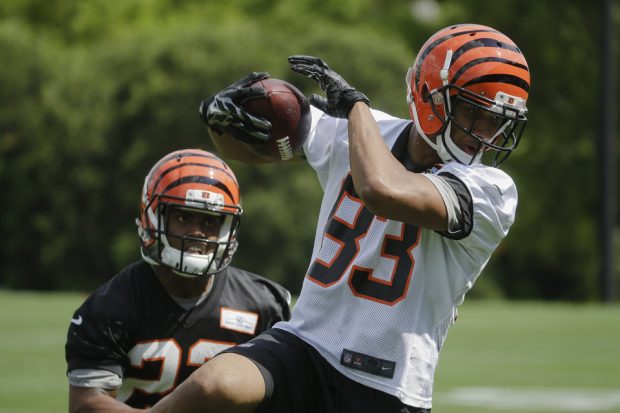 Tyler Boyd – In his short NFL career, Boyd is already beginning to turn heads. The rookie out of Pittsburgh finds himself currently behind Brandon LaFell on the Cincinnati Bengals' depth chart, but expect his electrifying talent to be something the coaches can't ignore as he becomes another integral piece to the Bengals' balanced attack.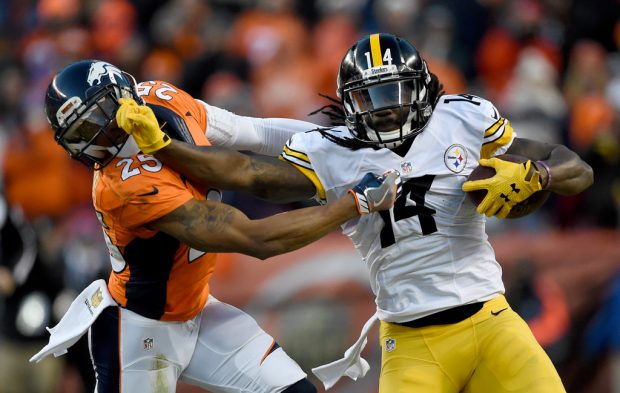 DEEP SLEEPER – Sammie Coates – It can be tough trying to find a hidden gem in the Steelers' jam-packed roster, but I'm going to say that Coates is set to have a big year with them. The key here is the one-year suspension of Martavis Bryant, which eliminates the Steelers' deep ball-threat. The big-bodied receiver Coates can step in and immediately contribute in this role. Keep a watchful eye on the second-year man as the season progresses.
TIGHT END: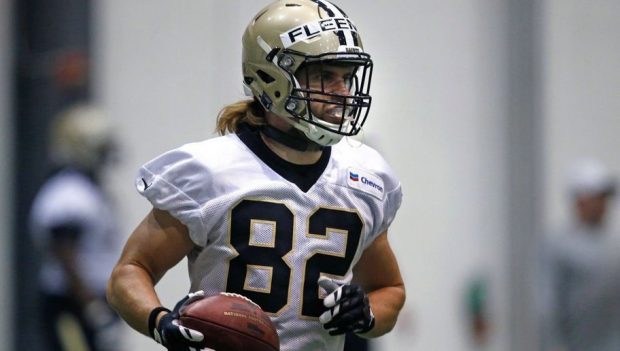 Coby Fleener – Fleener was wholeheartedly outshined by Dwayne Allen during his tenure in Indianapolis, but now he steps into a dream situation with New Orleans: joining Sean Payton's tight end-friendly offense, and being thrown to by Drew Brees. Watch Fleener end up a top five tight end this season (he just makes the top 20 in most fantasy boards).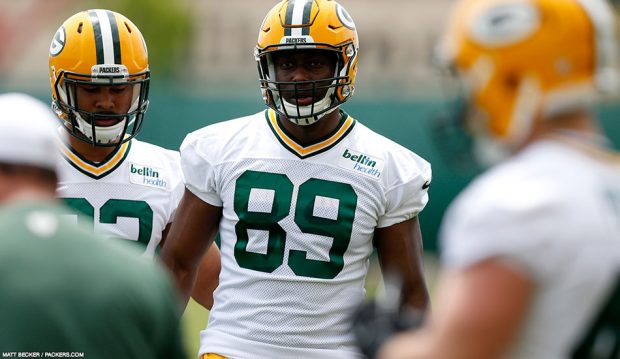 Jared Cook – Aaron Rodgers. Aaron Rodgers. Aaron Rodgers. That's pretty much all you need to keep in mind here. Cook's physical tools have always been there, but now he has (arguably) the best quarterback in the league throwing to him. A-Rod could make me a top tight end.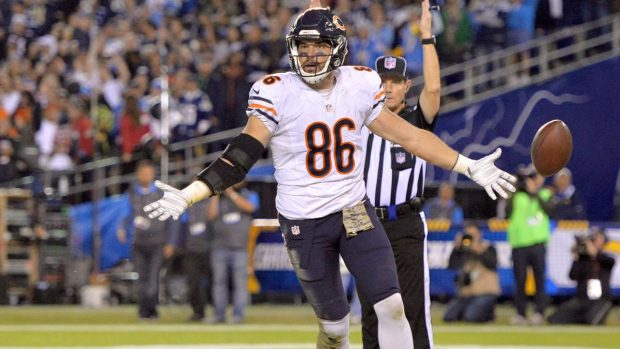 Zach Miller – It can be tough taking a flier on a Chicago Bears player not named Alshon Jeffrey. You never know when Jay Cutler will decide he wants to throw the ball to the opposing team instead. With that being said, Marcellus Bennett is out of the picture, and Miller should eat as the number two option in this offense.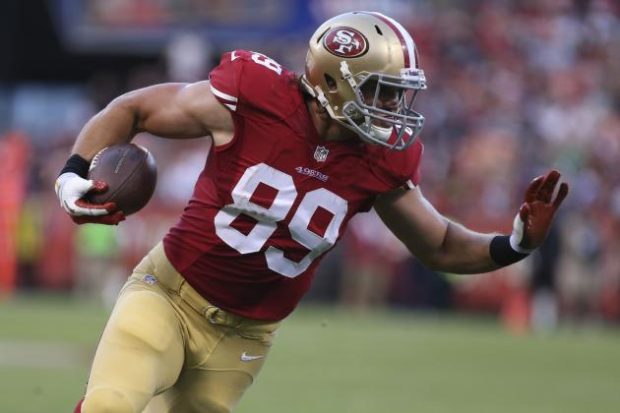 DEEP SLEEPER – Vance McDonald – Picking a 49ers player in Chip Kelly's offense is like playing Russian Roulette. Kelly believes in his system, not any particular star. With that being said, McDonald is far and away the most athletic player on this offense not named Carlos Hyde. Expect him to put up numbers as Kelly tries to find the best mismatches to exploit.
QUARTERBACK: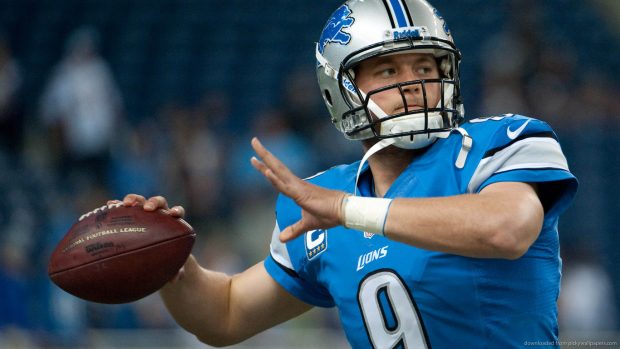 Matthew Stafford – Without Calvin "Megatron" Johnson, the Detroit Lions just haven't been the high-powered offense we were accustomed to witnessing. With a practically nonexistent run game, this offense lives and dies by the strength (and theatrics) of Matthew Stafford's arm, and that is exactly why he is a quarterback to consider late in your draft (or on the waiver wire). With new coordinator Jim Bob Cooter's no-huddle offense, Stafford's talent for chaos is put to good use, and new receiver Marvin Jones should provide an extra dimension in the passing game.
Tyrod Taylor – One season removed from throwing double-digit touchdowns to only six interceptions, the dual-threat quarterback is due for an even bigger year. This Buffalo offense is replete with weapons, and Taylor might have a chance to crack the top five rankings this season.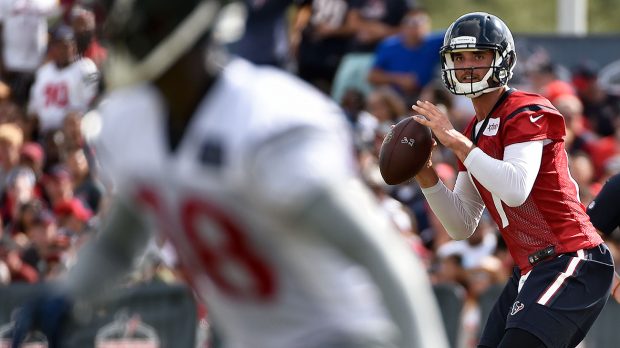 Brock Osweiler – Osweiler is being somewhat underestimated this season – he is rarely seen in a top 20 ranking. Is this in recognition of his skill, or is it his swollen contract with the Houston Texans that is outshining his actual talent? The bottom line is this: the Texans have too much talent and speed on both sides of the ball for Osweiler not to succeed. Lest we forget, he is a Peyton Manning pupil.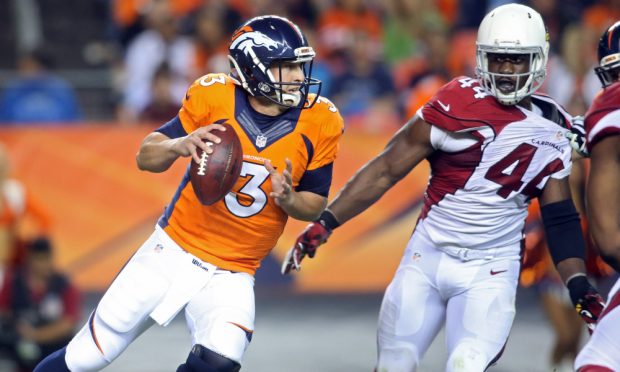 DEEP SLEEPER – Trevor Siemian – It seems like every article regarding the Broncos discusses how they will thrive because of their defense and run game. For me, it's easier to believe that Siemian will thrive because of his ability to protect the football, and he still has Demariyus Thomas, a top five wide receiver. Siemian is a player to keep an eye on if you need late season quarterback help.
Need more Fantasy Football advice? Check out the Top Fantasy Prospects of 2016 here.
Advertisement - Continue reading below