97-Year-Old WWII Vet and Cubs Mega Fan Is Going to the World Series Thanks to Generous News Host
Advertisement
However, the steep ticket prices stopped Schlegel from fulfilling his baseball dreams to attend the World Series Game. Tickets to attend one of the games were way to expensive, selling for over $21,000. Last time the Cubs played in the World Series, box seats were $7.50. Schlegel's granddaughter set up a
GoFundMe
post with the hope of raising $10,000 to get two tickets to the game. But luckily, Marcus Lemonis found out about Schlegel's story. Lemonis, who is the host of CNBC's
The Profit
, wanted to find the perfect fan to send to the World Series. Once he found out about Schlegel, he knew exactly who he was going to send. Lemonis then donated two front-row tickets to Game Three at Wrigley Field to Schlegel. On top of the ticket donation, Schlegel's GoFundMe page raised $11,000, which Schlegel and his family plan to donate to the Purple Heart Foundation.
Thank you @marcuslemonis & @Hugsandxoxo4u2 for donating front row tickets to my Grandpa and Dad! They will be attending Friday nights game!

— Helen Schlegel (@BoogBoog88) October 25, 2016
Schlegel was incredibly grateful for the tickets,
saying
, "I appreciate your generosity, and hope we bring in a winner." Check out more on Schlegel and his winning tickets below.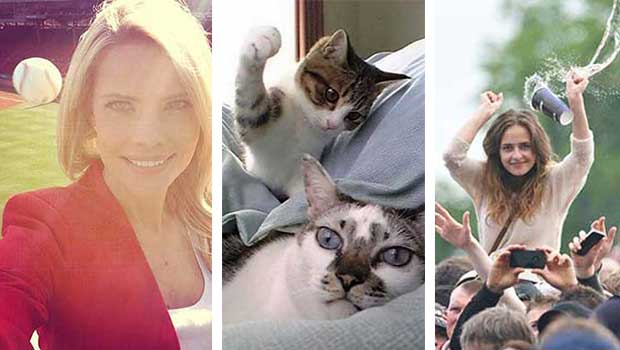 Imminent Disaster in 3...2...1...
Usually, when disaster strikes, it's the aftermath that we see. Nobody is paying attention before! But every once in a while fate would have it that the flash of a camera is more prescient than we realize and those moments before catastrophe are spectacularly frozen in time for us to marvel…
click here to read more
Advertisement
Thanks to a generous donation, one World War II veteran is getting to live out his dream. When 97-year-old Jim Schlegel found out his beloved Chicago Cub were playing in the World Series, he knew he had to find a way to attend a game. Schlegel was in attendance 71 years ago when the Cubs last played in the World Series.