Arnold Schwarzenegger Safari Ride Rushed by Elephant
Advertisement
"Is he backing up because of the engine?" a passenger asks in a video Schwarzenegger posted on Instagram on Tuesday.
"No, he's going to charge us," Schwarzenegger replies. And he was right – the elephant turned around and started running towards the jeep, prompting a tour guide to speed away. "I couldn't have written this safari encounter better if it was a movie," Schwarzenegger writes on the post. "I'm absolutely in awe of these beautiful, strong animals, even though some of us had to change our pants after this." The 68-year-old actor then stressed the importance of trying to save the animals from being killed for their ivory tusks. "We need to stop killing them – take a photo, not a shot," he continues. "Would you rather be able to experience these creatures or a hunk of ivory? I thought so." Schwarzenegger has been active in campaigning to raise awareness about ivory poaching. Last year, he appeared in The Wildlife Conservation Society's 96 Elephants campaign video. "Hey, stop killing 96 elephants every day just because of this ivory," he said in the video. "Lets get rid of the demand once and for all."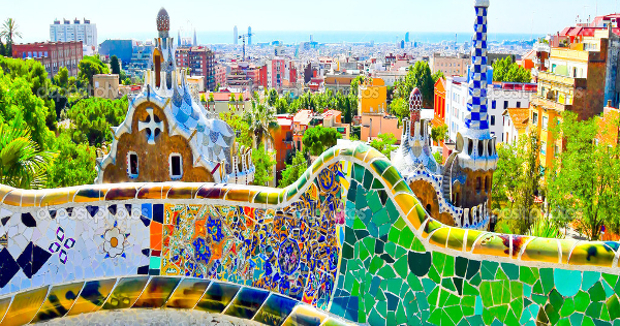 The Most Colorful Cities in the World
Sometimes just visiting somewhere that's bright and cheery will put you in a good mood. Thankfully, there are many places where color is king and streets resemble rainbows. These places may not be near you, but they are accessible and just waiting for you to go and enjoy. So check…
click here to read more
Advertisement
Arnold Schwarzenegger had a scary run-in with an elephant on a recent safari in South Africa after the animal charged his vehicle. The beast approached the star's vehicle and began knocking it with its tusk. The animal then appeared to back up and walk away.