New Evidence Suggests an Iceberg Did Not Sink the Titanic
Advertisement
The
demise of the Titanic
— the supposedly unsinkable ship — is often attributed to its collision with an iceberg. But a journalist is staking his claim that a coal fire is the real culprit behind the sinking of the famous passenger liner. A recently released documentary entitled
Titanic: The New Evidence
asserts that a fire inside of a coal bunker that occurred before the voyage doomed the ship from the start. The
RMS Titanic sank on April 15, 1912
, with more than 1,500 casualties reported. Irish journalist Senan Molony spent decades studying photographs of the Titanic, and he believes that there was damage to the hull from a fire. In turn, this may have resulted in the
ship's lining being torn open
when it hit the iceberg. "The official
Titanic inquiry branded
[the sinking] as an act of God," Molony said, according to
The Mirror
. "It's a perfect storm of extraordinary factors coming together: fire, ice and criminal negligence." Molony claims that photographs of the ship reveal
30-foot long black marks from an extensive fire
. He also said that the ship reversed its berth in Southampton to hide the fire damage — and there might have been a cover-up from officials. The rumors that a fire sank the Titanic stunned many people on social media.
Fascinating documentary on @Channel4 about new evidence of fire causing the sinking of the Titanic and poss cover up #titanic #channel4

— Robbie Alexander (@ScotinLondon16) January 1, 2017
"
The program and its contents is certainly welcome
," British Titanic Society officer Nikki Allen told CNN after the documentary was released. "It will enable us to encourage healthy discussion among our membership so that they can decide for themselves on information placed before them so as to inform their own opinion." If it turns out that a fire was responsible for the Titanic's unfortunate fate, then maybe we'll get a remake of the 1997 Oscar-winning film.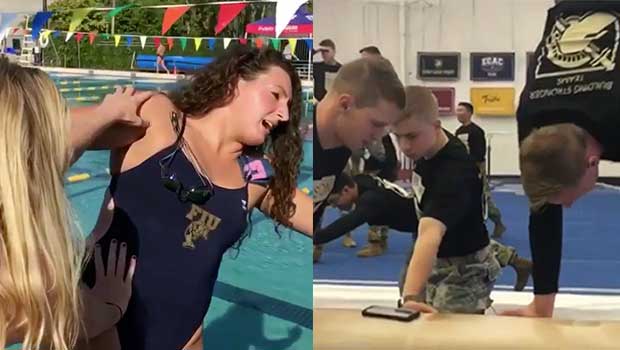 #MannequinChallenge Sweeps the Internet and Good Lawd Prepare to Be Amazed
Joining in a long line of noteworthy internet crazes - like the Ice Bucket Challenge, planking, or dog shaming - 2016 will likely go down as the year of the "#MannequinChallenge." What is that, you ask? Well, by most accounts it's a video of individuals freezing/posing in strange positions. As…
click here to read more
Advertisement