Firefighters Fight Cerebral Palsy and Get Their Groove on for 'Dare To Dance' Campaign
A family from California has asked the internet to open their hearts and wallets for a much needed surgery for their child by dancing. The
Smallwoods
 family from Corona, California, staged a viral video dance campaign whose funds could give their 2-year-old adopted daughter Finley, struck with cerebral palsy, the chance to walk again.
Finley was born during an emergency c-section at 31 weeks gestation. Because she was born prematurely, she suffered Bilateral Grade-3 Brain Bleeds, causing her cerebral palsy. The Smallwoods choose the name Finely for their daughter because it means "fair warrior," which was very fitting for their little girl. Because of her condition, Finley can't walk without the aid of a walker, but she is inspired to dance! After a long and hard battle, she has the chance to undergo a surgery to help with her condition and is hoping to raise money in a unique and fun way for the operation. When her parents saw her dancing to her favorite song, "Better When I'm Dancin'" by Meghan Trainor, they were inspired to launch a website
DoYouDareToDance.com
, hoping to raise money for their daughter's surgery while raising awareness about cerebral palsy.
Everybody feels better when they're dancing, including Los Angeles' bravest. The "Dare to Dance" campaign caught the attention of the Los Angeles Fire Department who got their groove on to Trainor and danced for Finely.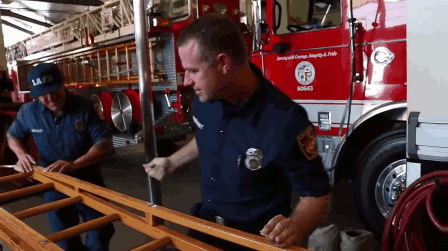 Daring you to dance through their
YouCaring crowdfunding campaign
, the Smallwoods hope to raise awareness by getting as many people as possible to record videos of themselves dancing to the song. So far they have raised $20,500 towards their $60,000 goal as of press time. Come on everybody, dance and donate! Check out the full video below and learn more about the Smallwoods
here
.