Newborn Daughter Gives Parents the OK in Adorable Image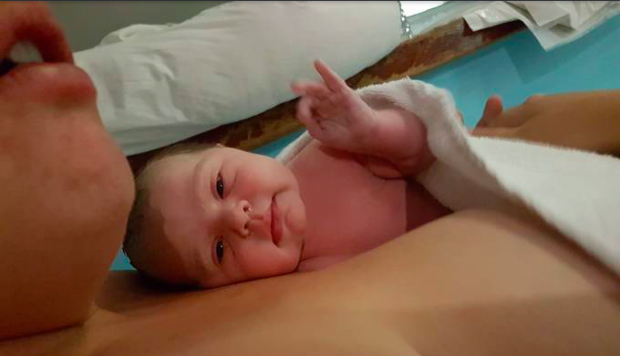 It's not every day that your kid approves of your hard work. Especially after that kid has just been born.
Such was the case when the daughter of Reddit user Paymaker gave her final verdict after recently being introduced to the world.
Little Hartley was laying on her mother's chest when this photo was snapped, and decided to take it upon herself to show that her parents didn't do such a bad job at this whole "giving birth" thing.
Paymaker wrote, "My daughter was born at 2am (sic) today. And she gave us the OK."
"Ya did good, guys," she seems to imply, giving the A-OK sign with her tiny fingers and looking outrageously cute while doing so.
Commenters loved the image, with some writing, "When you are born just right," and "She's signaling the amount of sleep you're getting in the near future. Still, congrats!"
The picture of Hartley has over 3.5 million views and over 1200 comments and counting. I'm sure she would approve of that, too.