NFL Week 13: December Football in Full Effect; Packers, Chiefs, Raiders Win
Advertisement
snow-ier
. And while the 11-1 Dallas Cowboys seem to be running away with the NFC after defeating the Minnesota Vikings on Thursday Night Football, the rest of the NFL playoff picture is still coming into focus. Let's recap the action. The Houston Texans traveled to Green Bay, Wisconsin for what may qualify as the first "snow bowl" of the season, as snowy conditions turned the game into a slugfest. Yet, even with snowflakes churning for the entire game, Aaron Rodgers and the Pack showed their prowess and experience playing in the weather, with Rodgers continuously making excellent throws and taking advantage of what the defense gave him.
The Texans made it interesting late, but after a failed onside kick attempt that was all she wrote with the Packers won
21-13
. Rodgers continuously kept plays alive throughout the game, like this beauty of a touchdown pass to receiver Jordy Nelson:
WIDE. OPEN. ?@AaronRodgers12 hits @JordyRNelson for the TD & the #Packers retake the lead!#HOUvsGB #GoPackGo https://t.co/9pyGFvPJMa

— Green Bay Packers (@packers) December 4, 2016
The Kansas City Chiefs, known for their defensive prowess, actually decided to bring out the offense on Sunday afternoon, showing that they could go blow-for-blow against the high-flying Atlanta Falcons. Yet, even with the scoreboard lighting up again and again, it was the Chiefs defense, more specifically, Safety Eric Berry, who was the deciding factor, intercepting Falcons quarterback Matt Ryan twice, and taking the ball to the house both times! In the end, the Chiefs, one of the more dangerous teams in the league as of late, won
29-28
:
1) ATL scores TD, takes lead
2) ATL goes for 2
3) Berry PICKS IT OFF, goes the distance

KC takes the lead. UNREAL! https://t.co/FCrLGtx4Ki — NFL (@NFL) December 4, 2016
The Detroit Lions continued to prove that they are for real in the NFC North, going into the dome in New Orleans and doing something not many teams can; implementing the perfect game plan to defeat Drew Brees and the Saints. The plan sounds simple on paper: take away the deep pass, and play ball-control offense. The Lions rode that plan all the way to a victory,
28-13
. Of course, even with ball-control football, a big play is always welcome, like this one to wide receiver Golden Tate:
Matthew Stafford to Golden Tate. 66 yards later, a Lions touchdown. https://t.co/MsZLtIuhJy

— Brad Galli (@BradGalli) December 4, 2016
The Oakland Raiders were faced with a stiff test against a stingy Buffalo Bills defense. The Raiders needed to win as the Chiefs keep creeping up behind them in the AFC West, and man, did they have to fight for this one. After trailing 24-9 in the third quarter, the Raiders came storming back, using a strong run game and an opportunistic third-down defense to take the lead and keep it for good,
38-24
. Raiders defensive star Khalil Mack was a one-man wrecking crew in this game, forcing a fumble as well as causing this interception:
One of the reasons why the @Raiders are exciting to watch is @52Mack_! #BUFvsOAK #RaiderNation https://t.co/XXUozp6anC

— Fans Favorite FAN (@FansFavoriteFan) December 5, 2016
Check out the rest of Week 13's final scores and Fantasy Stars in our full scoreboard below:
Dallas Cowboys (11-1) def. Minnesota Vikings (6-6)
17-15Fantasy Star:
Dak Prescott – 12/18 for 139 yards and 1 TD; 6 carries, 37 yards
Kansas City Chiefs (9-3) def. Atlanta Falcons (7-5) 29-28
Fantasy Star:
Devonta Freeman – 15 rushes, 56 yards, 2 TDs; 4 catches, 49 yards
Baltimore Ravens (7-5) def. Miami Dolphins (7-5) 38-6
Fantasy Star:
Joe Flacco – 36/47 for 381 yards and 4 TDs; 1 INT
Chicago Bears (3-9) def. San Francisco 49ers (1-11) 26-6
Fantasy Star:
Jordan Howard – 32 rushes, 117 yards, 3 TDs
Cincinnati Bengals (4-7-1) def. Philadelphia Eagles (5-7) 32-14
Fantasy Star:
Andy Dalton – 23/31 for 332 yards and 2 TDs
Green Bay Packers (6-6) def. Houston Texans (6-6) 21-13
Fantasy Star:
Aaron Rodgers – 20/30 for 209 yards and 2 TDs; 3 carries, 16 yards
Denver Broncos (8-4) def. Jacksonville Jaguars (2-10) 20-10
Fantasy Star:
Broncos Defense – 2 INTs, 1 forced fumble, 10 pts allowed
New England Patriots (10-2) def. Los Angeles Rams (4-8) 26-10
Fantasy Star:
Patriots Defense – 2 INTs, 4 sacks, 10 pts allowed
Detroit Lions (8-4) def. New Orleans Saints (5-7) 28-13
Fantasy Star:
Matthew Stafford – 30/42 for 341 yards and 2 TDs; 3 carries for 22 yards
Oakland Raiders (10-2) def. Buffalo Bills (6-6) 38-24
Fantasy Star:
Derek Carr – 19/35 for 260 yards and 2 TDs
Arizona Cardinals (5-6-1) def. Washington Redskins (6-5-1) 31-23
Fantasy Star:
Carson Palmer – 30/46 for 300 yards and 3 TDs
Pittsburgh Steelers (7-5) def. New York Giants (8-4) 24-14
Fantasy Star:
Ladarius Green – 6 catches, 110 yards, 1 TD
Tampa Bay Buccaneers (7-5) def. San Diego Chargers (5-7) 28-21
Fantasy Star:
Cameron Brate – 6 catches, 86 yards, 1 TD
Seattle Seahawks (8-3-1) def. Carolina Panthers (4-8) 40-7
Fantasy Star:
Thomas Rawls – 15 rushes, 106 yards, 2 TDs; 1 catch, 12 yards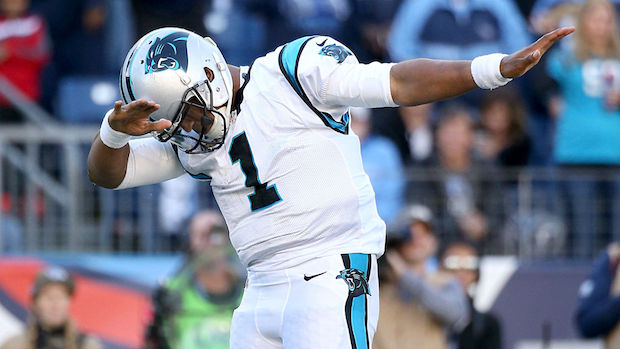 Major NFL Storylines to Watch for the 2016 Season
With one week of the 2016 NFL season in the books, numerous storylines have already emerged that could shape the next six months of football. Some seemed to justify pre-season hype, while others had early prognosticators on their heels. What are some of the top stories? Let's find out.
click here to read more
Advertisement
December football is something to behold in the NFL. The matchups seem to get tighter, and the weather responds by getting colder, windier, and in the case of Lambeau Field,