Stranded Kitten Close to Death Has Miraculous Recovery Thanks to Mothering Husky
Advertisement
"
She almost did not make it through the first night
, even with round the clock care," wrote her owners on their Instagram page. "She was lethargic and limp. So we decided to go out on a limb and let her cuddle extensively with Lilo." Despite being different species, Lilo and Rosie seemed to have a natural bond. Lilo never had puppies, and would never be able to, but her motherly instinct kicked in. "By some miracle, [Rosie] started suckling on Lilo and Lilo went full 'mom mode,'" Rosie's rescuers explained. They soon began to see a positive turn in Rosie. After a week, Rosie opened her eyes again and had built up enough strength to be able to move around on her own. At three-and-a-half months, Rosie had a complete recovery and was adjusting well to her new life with her adoptive parents. She even took on a few canine attributes. Rosie enjoys walks in the park with her "mom" and the other huskies in the family. SHARE Rosie's amazing story to show your love for these pets! See more of the happy family below. That time Rosie and Lilo achieved viral meme status… What an adorable family this is with Lilo the Husky! You can totally feel the love!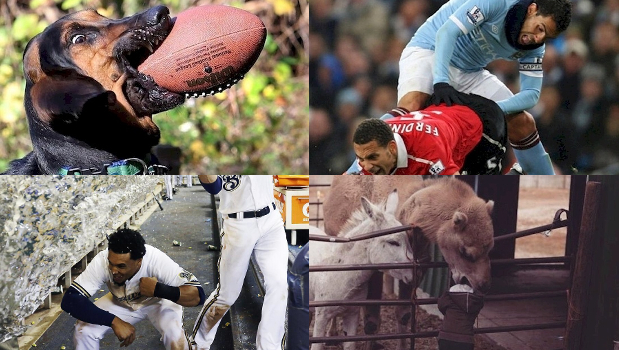 The 20 Most Perfectly Timed Photos Ever Taken
Timing is everything! Sometimes ordinary things are going on and yet the camera goes off. Suddenly, there's something unusual captured, like a boy having a butterfly eye or two football players seemingly in love. And other times there are just weird occurrences that happened to be frozen in time thanks to a…
click here to read more
Advertisement
When Rosie the kitten was found emaciated and close to death, the unlikely mothering of Lilo the Husky dog helped the tiny cat make a full recovery. Now, the kitten thinks she's part of the Husky pack and it couldn't be cuter. Rosie was a rescue kitten at just three weeks old, but she was sick and weak when she was found. Her rescuers didn't expect her to make it.