Take a Tour Inside Africa's "Garden of Eden" Thanks to New Drone Technology
Advertisement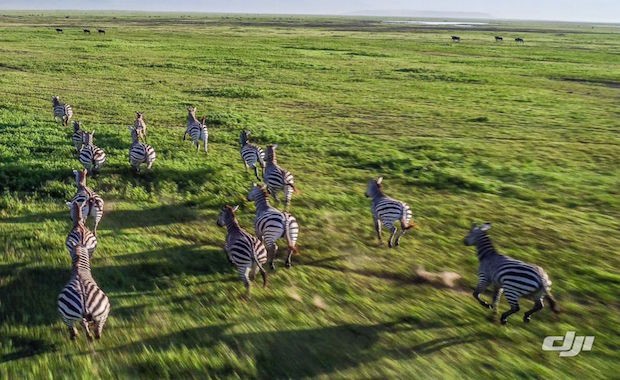 You can now take a peek inside of the "Garden of Eden" thanks to Good Morning America.
Good Morning America's Amy Robach took viewers inside Tanzania's Ngorongoro Crater, also known as Africa's "Garden of Eden."
Advertisement
GMA was able to get a breathtaking view of the area from the help of drones, creating a 360-degree virtual tour. The drones were able to get up close and personal with the beautiful animals.
Along with the drones, IM 360-degree virtual reality cameras were used to capture the awe-inspiring creatures in their natural habitat.
Animals highlighted on the tour include pink flamingos, elephants, rhinos, hippos, lions, and more.
The flamingo's only grace the Crater with their presence a few months during the year, so it is a rare sight to capture them on film.
Dace Salmoni of Discovery's Animal Planet told Robach that even "the slowest elephant would outrun Usain Bolt."
In Hluhluwe-Imfolozi Park in South Africa, park rangers "are trying to save rhinos from poachers," reported ABC News' T.J. Holmes. The project, known as Air Shepherd, explained Holmes is where "drones with infrared cameras are used to patrol the park and transmit images in real time to a mobile command center where a team is monitoring the feeds."
Along with the animals, the video footage was able to capture part of a Maasai wedding. The Maasai are a nomadic tribe that live in parts of Eastern Africa. The clip shows the celebration of a wedding with the village chief's 20-year-old daughter.
Check out the rest of the amazing clips below!
Advertisement